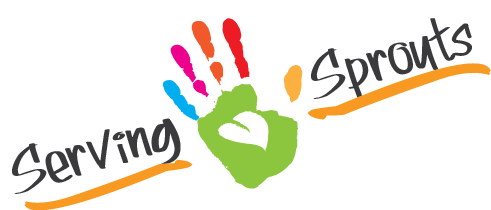 This past month our Serving SPROUTS (Small People Reaching Out Unfeelingly to Serve) kids program hosted a family-filled night at a WNBA Phoenix Mercury game. About twice a year Serving SPROUTS organize family fun nights to celebrate the amazing work these SPROUTS are accomplishing by feeding hungry kids in the Valley.
Our SPROUTS got the full V.I.P treatment even before the basketball game started! SPROUTS were invited onto the court for an autographed ball exchange before the game, were invited to stand next to the players on the court for the National Anthem then join them in their team huddle! During half time SPROUTS were invited to participate in the player high five tunnels and post-game Serving SPROUTS and their families were invited onto the Suns/Mercury court to play a game of their own!
"Oh, my word, this was one of the most fun things I've ever done in my life. The best part of the night was standing next to 6'9 Brittany Grimes and seeing her foot next to mine, her foot is huge! Then she autographed my basketball, it was so cool!" exclaimed 5'4″ SPROUT, Alijah.
SPROUTS coordinator Nicolee Thompson said, "We really try to mix up different places that we know the kids would love and then add extra V.I.P. experiences to it so the entire family is blessed. I'd like thank the Phoenix Mercury for taking such great care of our SPROUTS. Not too many kids get to shoot hoops on a WNBA/NBA floor when they are 10!"
HCC would like to extend another thank you to each Serving SPROUTS family who teaches their children daily what it means to work hard, be generous givers and to serve their community!
For information on how you can join Serving SPROUTS please email Nicolee Thompson.