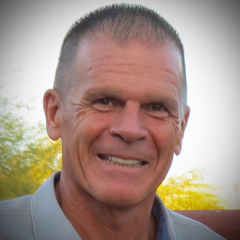 Bob Swaback
Co-Founder/Board Chairman
Bob Swaback is President and co-founder of Mitchell Swaback Charities, Inc. (2004).  Bob and his wife Gaye founded MSC, Inc. after the sudden loss of their son Mitch.  Originally from Chicago, Bob has relocated to Phoenix where he resides with his wife.  Bob is C.E.O. of Just Rite Acoustics, Inc. Elk Grove, Illinois and  served in church leadership and various other charity outlets for over 30 years.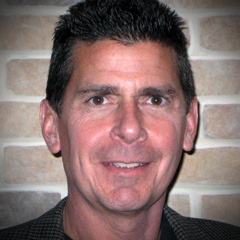 Brad Swaback
Co-Founder/Board Member
Brad Swaback is a founding member of the Mitchell Swaback Charities, Inc. (2004) and current President of Just Rite Acoustics, Inc., a company that provides interior acoustical finishes to the construction industry. Brad resides in the Chicago area with his wife and family. Brad's passion to serve others also expands to borders outside of the US in the country of Haiti by addressing the childhood trauma suffered by children in orphanages. The focus is to reveal a child's self-worth by developing Individual Life Plans so that they may overcome their life circumstances and become healthy, successful adults when they age out of their orphanage.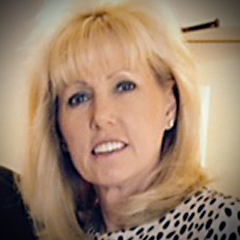 Gaye Swaback
Co-Founder/Board Member
Gaye Swaback is co-founder of the Mitchell Swaback Charities, Inc. and lives in Phoenix, Arizona with her husband Bob.  As Mitchell's mom she has continued to honor Mitchell's memory and legacy by dedicating her life to the service of others.  Gaye continues to work weekly at several Harvest Compassion Center locations serving our client's physical and spiritual needs.

Yadira Davis
Board Member
Yadira Davis has been a volunteer at the Harvest Compassion Center since 2012 and joined the board of directors in 2014. She is a follower of Christ, married, mother to three boys. She is originally from the Chicagoland area and has been in Phoenix for the past 5 years.  She has a Master's degree in Social Work and works part-time doing psychiatric consultations in surrounding area hospitals. Professionally, she has worked with individuals suffering from mental illness for over 12 years and has a passion for serving those in need.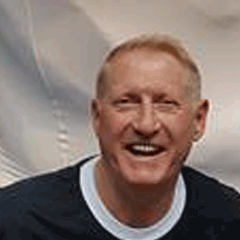 Walt Rohde III
Board Member
Walt Rohde III has served at the Harvest Compassion Center since 2012 and as a MSC board member since 2015.  Walt loves serving on the board of directors, surrounded by believers who have the same desires to serve others as Jesus has taught us. Walt has expressed that serving on MSC's board has given me more desire to think of others before myself in showing them love and compassion; as my heart continues to grow for those who walk through the Harvest Compassion Centers doors.  Originally from Chicago, Illinois, Walt worked in the construction field for over 30 years.  Moving to Phoenix in 2008, Walt currently works for Arizona Limousines in Phoenix, Arizona.  Walt enjoys the outdoor life in Arizona enjoying daily hikes and bike riding.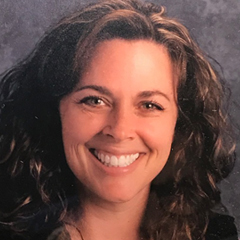 Kim Fleming has been a volunteer and Advisory Committee member at the Harvest Compassion Center since 2012 and a board member since 2019. She is a follower of Christ, married for 20 years, and a mother to two children, a daughter Abagail and son Eliason. She and her husband are both natives of Arizona. She received her Bachelor of Science from Arizona State University in Marriage Family Studies. She has taught kindergarten for the past 5 years and is currently working as an Administrative Assistant at a local school. She loves spending time with her family and serving the community she lives in.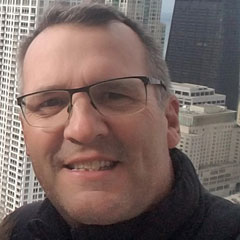 Jim Friedkin
Board Member
Jim Friedkin is no stranger to MSC, Inc. In MSC's early years Jim served on our board for several years. Jim resides in Chicago and has over twenty-five years of Insurance experience with Chartered Life. For the past 15 years Jim currently works in the hospitality industry. Jim has been involved with many ministries, nonprofits and local churches for most of his adult life. Jim and his wife Jeri Lou continue to be huge advocates for those who are in need and have both helped run fundraising runs benefiting MSC projects.

Dr. Shawna Martino
Board Member
Dr. Shawna Martino is an Assistant Professor with Grand Canyon University in the College of Education. Dr. Martino has been an educator for 30 years with experience in grades K -8 and in the college classroom as adjunct faculty, site supervision for student teachers and full-time online faculty at GCU. Additionally, she has been working with Harvest Compassion Center from the opening of its first center in 2011 as a volunteer, member of the Toy Drive team, Sprouts program and as part of the advisory board. Originally from Spokane, Washington where she was born and raised, Dr. Martino has lived in Phoenix with her family for 20 years; she is a wife, mother and grandmother.

Carol Augustine
Board Member
Carol Augustine has been a volunteer at Harvest Compassion Center since 2013 and, after taking a couple of years off, rejoined the MSC board in 2023. Carol loves volunteering as a bilingual computer lead at all three HCC locations. In HCC's early days, Carol's willingness to jump in to serve in all areas helped our organization grow and impact local families. Carol's passion is meeting new families every day at HCC, making sure they have an amazing experience, and praying over their needs. Carol resides in Phoenix with her husband, Paul, and is a managing partner of Sonoran Farms and Augustine Woods Development Company.