Mitchell Swaback Charities didn't waste any time getting involved with other charities to serve and reach our community.  Take a look below at the work that has been and continues to be done: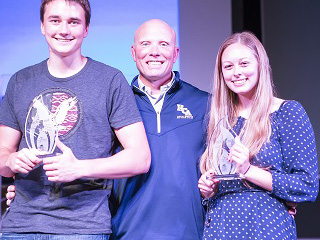 Torch Award, Scholarship Program
Elgin, Illinois (2008-present)
The Torch Award is an annual full scholarship opportunity fully funded by MSC in partnership with Harvest Christian Academy in Elgin, Illinois. Each year applicants apply and are screened through a vigorous interview and scoring system to award one female and one male a scholarship for a year's tuition at HCA. MSC has had a long lasting partnership with Harvest Christian Academy and this is one way that we can continue to serve our younger generation.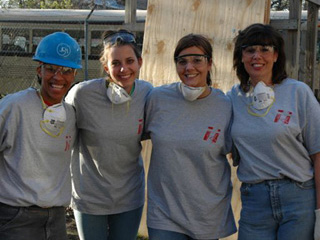 Tabitha House
Chicago, Illinois (2005-2008)
MSC completed a seven phase construction rehabilitation project which included a drastic three-day "Extreme Makeover" weekend. The Tabitha House is a shelter that has provided a safe haven for homeless women and children for the past 30 years. They have sheltered over 70,000 individuals providing them with food, clothing, housing, transportation, and education.
After MSC partnered with Tabitha House for their much needed renovations, their president Willia Anderson was quoted saying, "Thanks to MSC our shelter is becoming more and more efficient and a place that our residents can be proud of. It's charities like MSC that help support our mission by coming together to help make a difference in the lives of many people that we serve. Your continued support to our community and to the many homeless women and children that we serve is priceless."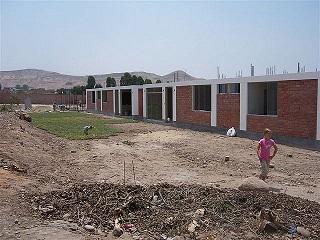 Children's Orphanage
Pachacamac, Peru (2005-2009)
Mitch went on a mission's trip in June of 2002 and it changed his life. MSC partnered with Kid's Alive International to fully finance and construct six orphanage homes, as well as a daycare center in Peru. Over the years, MSC sent several work teams who completed all homes and the Cuna Daycare Center in Manchay, Peru, and to this day they are fully operational and a blessing to many kids and adults.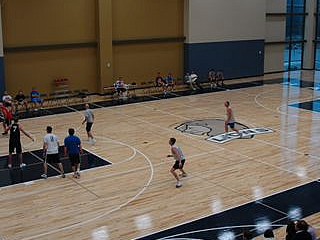 Mitchell Swaback Athletic Center
Elgin, Illinois (2005-2007)
In 2007, MSC partnered with Harvest Bible Chapel Elgin and Harvest Christian Academy to construct their new sports complex. Again, taking lead from Mitch, who attended Harvest Bible Chapel and had a hand in starting their basketball league (as well as playing on their softball and soccer leagues), we felt it fitting that Mitch's love for sports be part of MSC.
MSC oversaw from start to finish the completion of the "Mitch," the athletic center's nickname, which consists of 26,000 square feet facility including wood floors, acoustical walls and ceilings, score boards, locker rooms, and exercise machines and equipment. The church and school are able to use the "Mitch" full time, but the center is also used within the community serving thousands each year in the name of sport. It's truly a center that we know Mitch would be in awe over and enjoy playing in!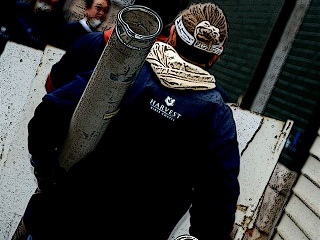 Casa de Esperanza (Hope House)
Humboldt Park, Illinois (2010)
In 2010, MSC partnered once again with Harvest Bible Chapel Elgin to renovate a two-story structure known as "Casa de Esperanza," a women's shelter run and operated by New Life Covenant Ministries. This is a program that literally takes women off the streets who may be homeless or addicted to drugs and sends them to a farm where they relearn life, social, relationship, emotional, and Biblical skills. These ladies are discipled to and are able to regain their lives back. The Casa de Esperanza is a transitional home for these ladies who leave the farm, and transition back into society as they continue to receive free resources, referrals, and services.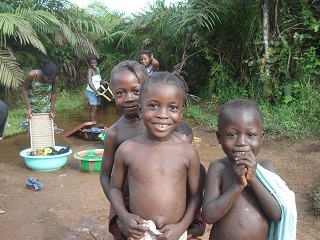 Living Water International
Liberia, West Africa (2010-2013)
MSC partnered with Living Water International in the construction and finance of four fresh water wells in Liberia. Each well was overseen by Living Water International and brought fresh water to communities where they had no clean water for miles on foot. 80% of Liberians living in poverty, 68% live without modern sanitation services, and 36% have no source of clean water! These numbers were one reason why MSC was compelled to be a small part of the solution by digging new wells to the most remote communities. With MSC's partnership and commitment to our friends overseas, over 400 individuals, including the Christ of Hope Orphanage, now receive water daily that is clean and safe to drink and use.