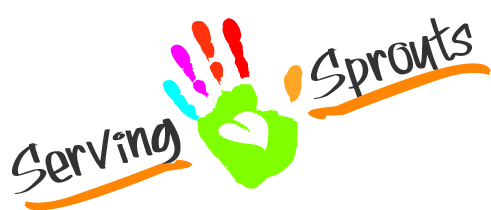 Serving SPROUTS is a FUN, community-service program for kids! Whether your children are 2 years old or 16, we want YOU to become a Serving SPROUT! Our SPROUTS become FEED 1 Partners for Harvest Compassion Centers, local food and clothing banks located in North Phoenix, West Phoenix and Maryvale. Each SPROUT dreams up little and big ways of earning $28 dollars a month to feed and love local kids! The child may take on their own FEED 1 commitment or a family can choose to become a SPROUT together! This program is designed to walk alongside moms and dads, teaching our younger generation the importance of hard work, community service and awareness and generosity.
Can your child walk dogs, help tutor with homework, pick a neighbor's weeds or babysit? We are excited to hear about the creative jobs that our SPROUTS come up with to earn dollars to feed local kids. What does HCC do with the $28 each month? Our ongoing partnerships allow us to able to triple each SPROUT dollar. This means 100% of a SPROUT'S FEED1 gift purchases food and hygiene items for local kids! HCC serves an average of 175 families a week. The need is greater than we ever anticipated. We invite you to sign up today and join our SPROUT family!
What do you get?
For committing to becoming a Serving SPROUT you will receive your very own SPROUT contract, SPROUT t-shirt and collection envelopes.
For all questions and to register for the our Serving SPROUTS program please contact Mindy Lockwood or request more information HERE
Thank you Channel 3 News for spotlighting our Serving SPROUTS!