All of us at MSC, Inc. are thrilled to announce the 2017-2018 HCA Torch Award recipients for the current school year.  Every year MSC has the distinguish privilege to grant two high school scholarships to students attending Harvest Christian Academy in Elgin, Illinois.  Every year the process is grueling, as complex decisions are made and two winners are chosen, this year was no different.  All of us at MSC would like to congratulate Isamar Garcia and Andrew Dobrescu for receiving this year's top honors.  Isamar and Andrew were required to apply for the Torch Award by completing an extensive written application, followed by letters of recommendation, a review of transcripts and in person interviews.  This year was particularly hard, due to the top quality of students who applied.  We'd like to thank all finalists who applied and encourage each of you to never give up and apply again next year!
Continue reading and hear about Isamar's and Andrew's work ethic, school involvement and love for the Lord which will encourage each one of you.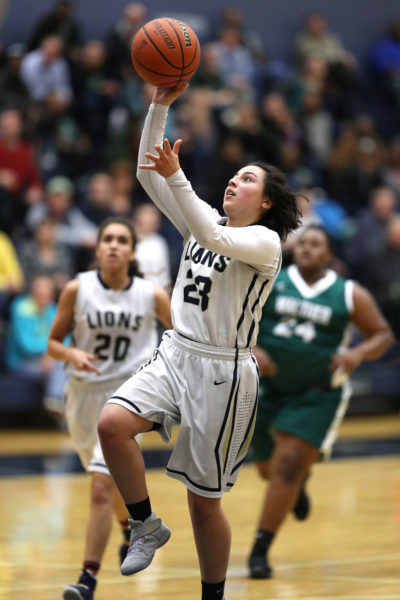 Isamar has been attending HCA since Kindergarten and this will be her senior and final year at her lifelong school.  Isamar, who is extremely close with her family, mentioned she receives her competitive nature from them.  She uses those competitive skills on the basketball court helping her team win a state title!  Isamar also has played soccer and enjoys reading when she's not leading her teams on the court and field.  With dreams of becoming a doctor, she has plans of playing sports in college and finishing her senior year off maintaining her top-notch academic success.   Her senior year at HCA she will focus on creating solid relationships with the underclassmen, offering them support and encouragement to become a younger generation of awesome leaders.
Isamar is truly a young lady who has already mastered the quality of putting others before herself and the winning the Torch Award is just one more example of that.  Isamar didn't apply for the Torch Award Scholarship for herself, she was thinking of her younger sister and wanted the best opportunity for her to be able to also attend HCA this school year.  Isamar took a step out in faith and applied to help her family financially.  "Family is everything to me, this award is not just for me, but it's for all of them," commented Isamar.
Isamar was asked what winning this award meant to her, her in-depth answer is a great reminder for us all:   "At the beginning of the summer I could've told you that winning the Torch Award and representing as the first Hispanic female to win meant a great deal. Not only for me, but for my culture and for my family.  However, in recent light, a great leader and role model in my life has suddenly passed away, Mark Abbatcola. He always encouraged and believed in me and always pushed me to become the leader I am today.  He was a friend, he was a pastor and he was like my father to me. Now when I see the Torch Award placed on my mantle, I'm not reminded about my family, my ethnicity or my achievements, instead I am reminded about Mark's teachings and I remember how he brought me to the Lord. I am reminded that Mark was a true example of this award bringing light to every person he met.  This award doesn't mean I've won prize, it represents an incredible blessing that I will always cherish for the rest of my life," commented Isamar.
Meet this year's Male Torch Award Winner:  Andrew Dobrescu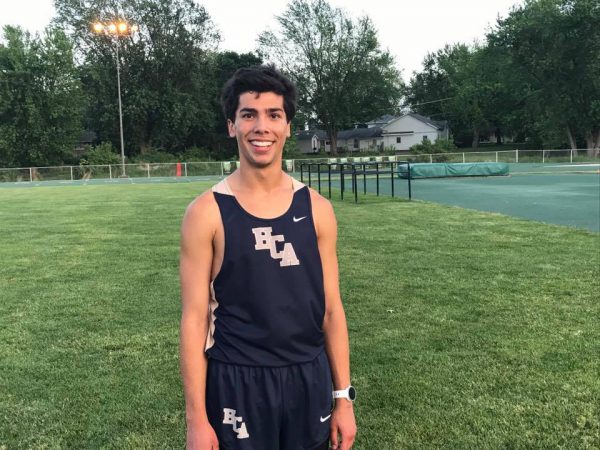 Andrew, also a fell senior classman, has been attending HCA since 8th grade and has two younger siblings and parents who reside in Algonquin.  Andrew has been part of cross country and track teams at HCA and loves leading worship for his school and youth group chapel services, as well as, he enjoys videography and Bible study.  Andrew, a stellar performer in the classroom, earns over a 4.0 and looks forward to attending a Christian college where he can pursue a path into pastorship.  In this final year at HCA Andrew knows that other students are looking up to the senior class and he takes it as his responsibly to lead the student body for Christ, to leave a legacy and impact other students so they can shine their own light to others.
When Andrew first heard he had won this year's Torch Award he didn't think of himself or how excited he was to be chosen, instead he thought of his best friend who also applied.  "I was amazed, yet humbled when I received the news of winning and immediately went to my friend to give him a hug.  I was in awe of his pride in me and lack of any jealousy.  Without him, I would have never won this award. Every single time I see this award a wave of thankfulness washes over me," replied Andrew.   "Winning the torch award simply means leaving a legacy.  Once I graduate, I want students to see my name on the plaque and not be reminded of the athlete I was, instead be reminded of the love of the Lord I have and my desire to help others," Andrew concluded.
Congratulations again to Isamar and Andrew for their commitment to excellence in all areas of their lives and for accepting the honor of carrying this year's Torch Award!